Baso-Activ is a natural mineral that is used in medicine to lower the acidity in water.
The packaging for Baso-Activ needed to have a medical appearance to be perceived as a medical treatment. 
The instructions should be visible in the front.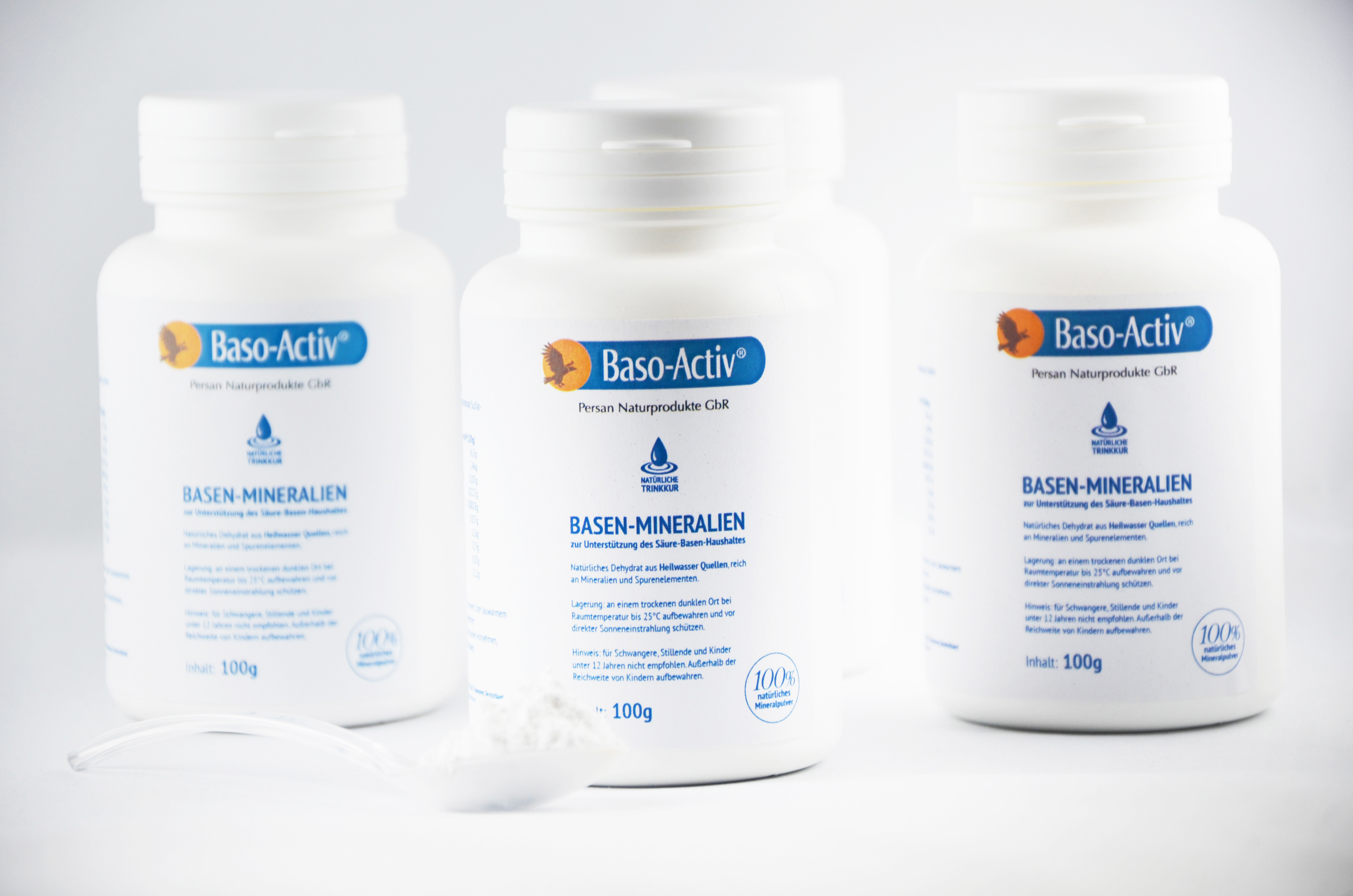 Later on the color was slightly changed into a lighter blue and a background pattern, that symbolizes a water flow was added.